Are you missing an update notification?
Sometimes you may know that a theme or plugin has an update available, but you don't see it in your dashboard. This tends to happen more with commercial themes/plugins that rely on their own update systems.
If this is happening to you, there's a simple way you can force the update to show.
Force Plugin Updates Check
To force an update check, install and activate the Force Plugin Updates Check plugin.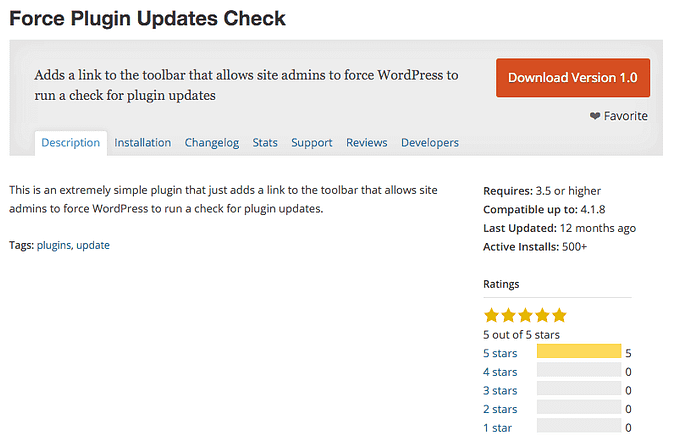 This plugin works for both plugins AND themes.
Once activated, hover over the updates icon in the toolbar, and click on the new Check for Plugin Updates link.

The page will refresh and any available updates will be found. It's as simple as that.
Conclusion
Your site will "phone home" to wordpress.org regularly, but sometimes this doesn't happen. When your site won't check for updates, you can make it check with the Force Plugin Updates plugin. It'll save you from waiting around and hoping the update will soon show up.