Yoast SEO is a fantastic plugin, but it can make a mess of your posts list:
There's simply not enough space for all that info. Luckily, there's an easy way to remove the columns Yoast SEO adds, and it doesn't require writing any code.
Hide the Yoast SEO Columns Without Any Code
First, navigate to your Posts list. Then click on the "Screen Options" tab in the very top-right of the page.
Once you click it, you'll be presented with a list of checkboxes. You can use these to toggle the visibility of every column in the post list.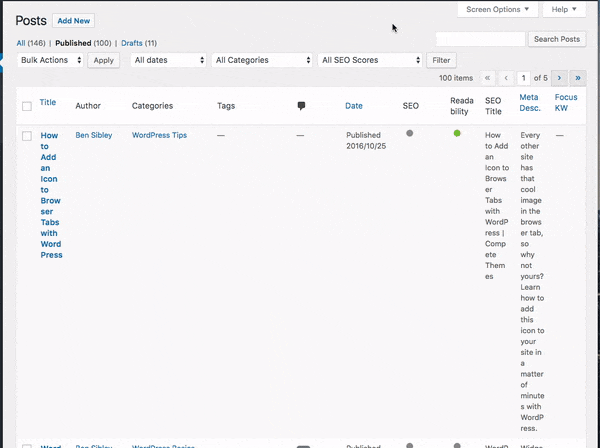 Once you hide the extra columns, you can read the titles again, phew! It takes just a minute to hide the post columns, so give it a shot now.
Did you know? The Screen Options tab is present on almost every admin page. You can hide/show all sorts of things throughout your admin dashboard.