Need to keep a post or page private?
You don't need a plugin. WordPress has it's own password protection feature, and it only takes a minute to use.
How to Use Password Protection
First, navigate to the editor for the post or page you want to make private.
Once in the edit screen, Locate the Visibility setting in the Publish box.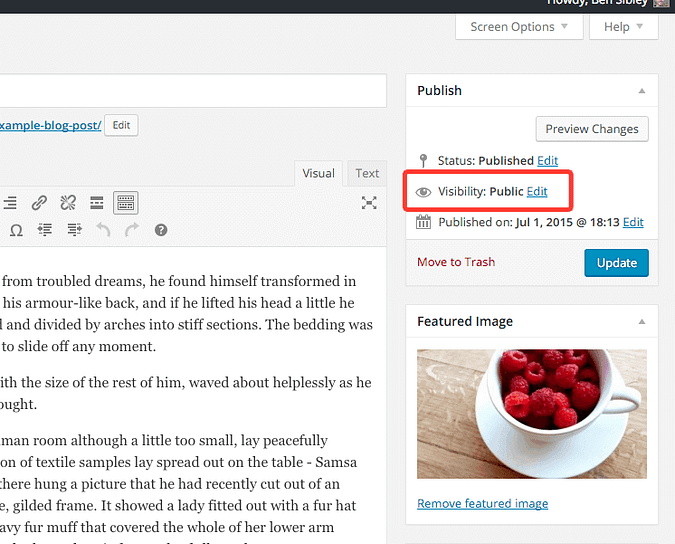 Click on the blue Edit link, and you'll see a set of options appear. You can set the visibility to:
Public (everyone can see it)
Password protected (anyone with the password can see it)
Private (only logged in users can see it)
Select Password protected, and an input for the password will appear.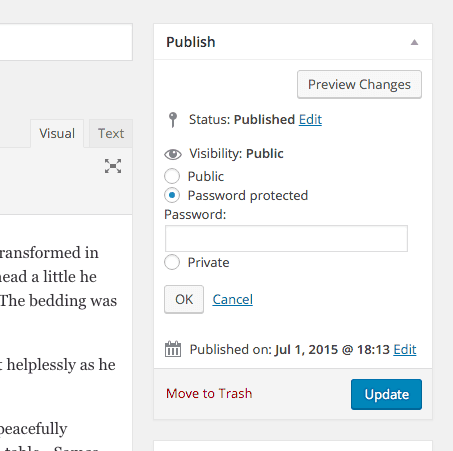 Enter your password, click the OK button, and save the post to turn on password protection.
When you visit, you'll now see an input for the password instead of the content. The content will only show once the correct password is entered.
Conclusion
Any post or page can require a password to view.  You can also add password protection before or after you publish, so you can always update this setting.
In just a minute, you can password protect any page using this WordPress feature.