Want your menu to look better on your site?
There's one trick that popular sites use to make their menus more attractive.
How to Improve Your Menu Design
To improve the readability and aesthetics of your menu, make every menu item one word long. This small adjustment to your menu items can immediately make your site look better.
For example, check out these screenshots from a few popular sites:
Apple
The New York Times
WordPress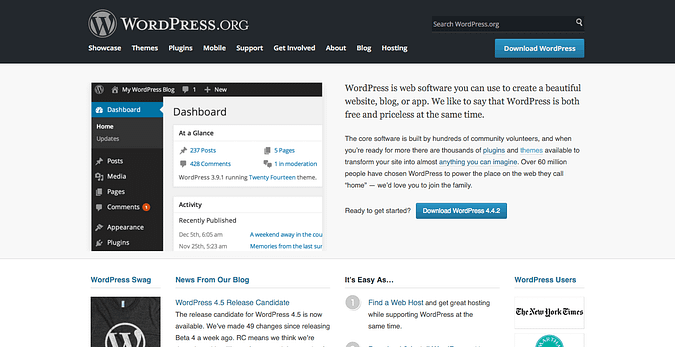 Each of them uses mostly, or entirely, one-word menu items.
With WordPress, updating the labels of your menu items is easy, so you can quickly replicate this on your site.
How to Change Your Menu Item Labels
You don't have to rename the pages in order to change your menu item labels. You can change the labels separately from the Menus page.
To do this, first visit the Menus page (Appearance > Menus). Once there, you'll need to create a custom menu if you don't already have one.
Once you have a custom menu, you can click on the arrow on the right-side of any menu item to display more options.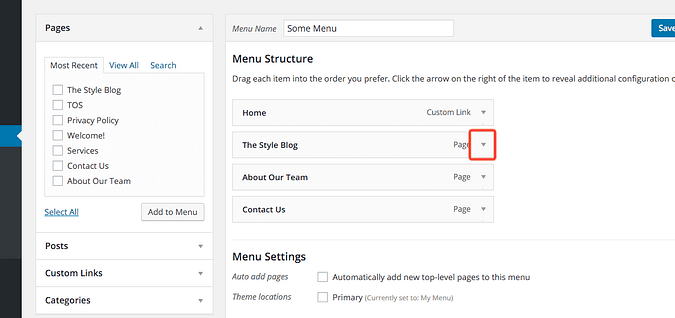 The first setting you'll see is the Navigation Label. This is where you can enter the single word you want to use for the menu item.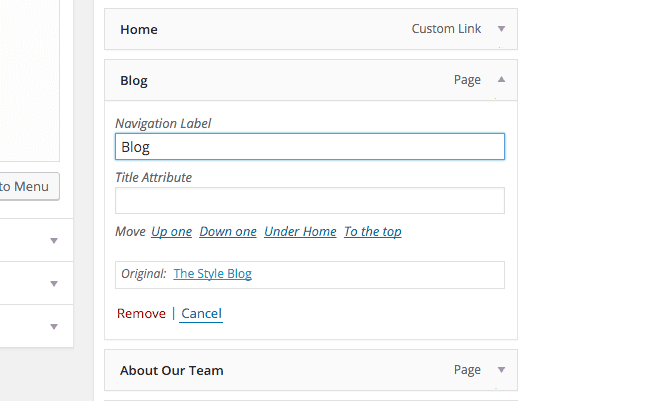 The menu item will link to the same page, but now use the new label added. Repeat this for each of your menu items, and save the menu.
To show you the impact this can have, check out this before and after for the menu used above:
Before – long menu items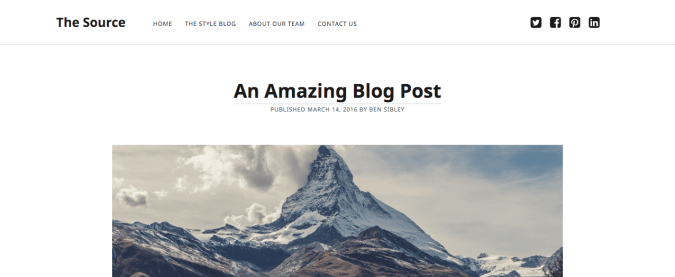 After – one-word menu items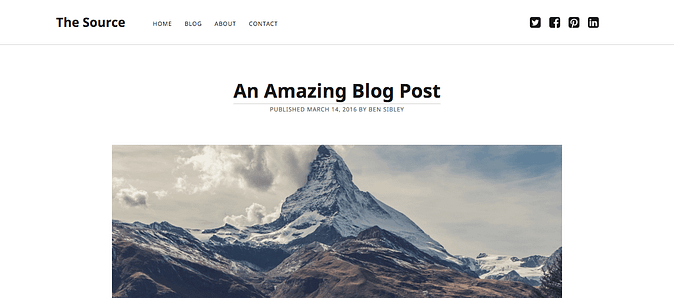 The updated menu is much cleaner and easier to read. This can make a big difference on sites with many menu items, especially if they don't currently fit on the same line.
Conclusion
There are times to innovate, and there are times to stick to conventions. When creating your menu, it's best to copy popular sites and use single-word menu items.
This change only takes a minute or two and will immediately improve the aesthetics of your site.