"These themes are hand-picked for their outstanding design quality, features, and customer reviews."
You're in for a surprise.
If you need a WordPress theme for an Arabic website, your options might seem limited. But that's not true!
A lot of premium WordPress themes support right-to-left languages, such as Hebrew and Arabic. They don't always advertise it as the main selling feature, but many of them have no trouble with RTL compatibility.
I've scoured the web and pulled out a diverse collection of the best WordPress themes for multilingual and RTL websites. Each theme here has outstanding customer reviews, beautiful design, and lots of flexible customization settings.
We have some more news themes that support RTL listed you may like too.
Arabic WordPress themes
I forgot to mention: as modern themes, every template listed below is fully responsive too. That means they look and perform well on both laptops and smartphones.
Here are my top picks for best Arabic WordPress themes for 2020.
---
1. Okab by Pixel Dima (Themeforest)

Theme Description

The Okab theme is a multipurpose theme which means it's suitable for any type of website. Use it for a consulting site, eCommerce store, photography portfolio, or even a simple blog. It's all possible with the multi-concept design of Okab.

Of course, to be included in this list, Okab is also fully RTL compatible. There is just one demo site using Arabic, but any of the demo sites you find can support Arabic as well, so don't worry about being able to use a different style. There are over 70+ demos and layouts available!

The developers of Okab have provided a quick way to set up the site. There is a download with all of the content and settings from the demo site, so you can easily import it and have your site set up the same exact way in just one minute. It's easier to customize your site starting with a complete demo rather than making your site from scratch. Okab also comes with some cool modifications to the standard WordPress Live Customizer. You can make a ton of visual updates to your site and watch them all take place live as you customize.

2. PantoGraph by Fluent Themes (Themeforest)

Theme Description

PantoGraph is a clean online magazine theme with RTL and multilingual support. Use it for a site in Arabic just as easily as English.

As you browse through one of the many available demo sites, you'll quickly find that PantoGraph has a lot of options for creating layouts. You can feature posts from different categories and tags, and output them in all sorts of compositions. This is because PantoGraph comes bundled with the Visual Composer plugin for creating custom templates. You can drag-and-drop any of the included "content blocks" to create your own homepage featuring whatever posts you'd like.

PantoGraph includes every other feature and quality you'd expect from a modern, premium theme. It's fully responsive, loads quickly, and written with clean HTML5 code. Change the fonts, add widgets with whatever content you'd like, change the colors, and make loads of other personal touches to your site with the PantoGraph WordPress theme.

3. Wild Book by Nord Studio (Themeforest)

Theme Description

Want a creative layout for your blog or journal website? Wild Book as an awesome style that mimics a book with a unique side-by-side layout. It's great for blog posts or short stories with multiple chapters.

The aesthetic is elegant and sophisticated. The book-like look allows this theme to use serif fonts throughout which is actually pretty rare on the web. It's been made to work well with RTL languages like Arabic and can also be used for a multilingual website. In addition, the text on the site has already been translated into a lot of languages, so you won't need to translate everything yourself.

Wild Book isn't as customizable as the other themes in this collection, so make sure you truly like the layout when you choose it for your site. That said, there is a nice selection of options for personalization. You can change the fonts and colors, upload your own logo, and use a custom background image.
Want to save a few bucks?
Themeforest always has popular themes on sale.
See the sale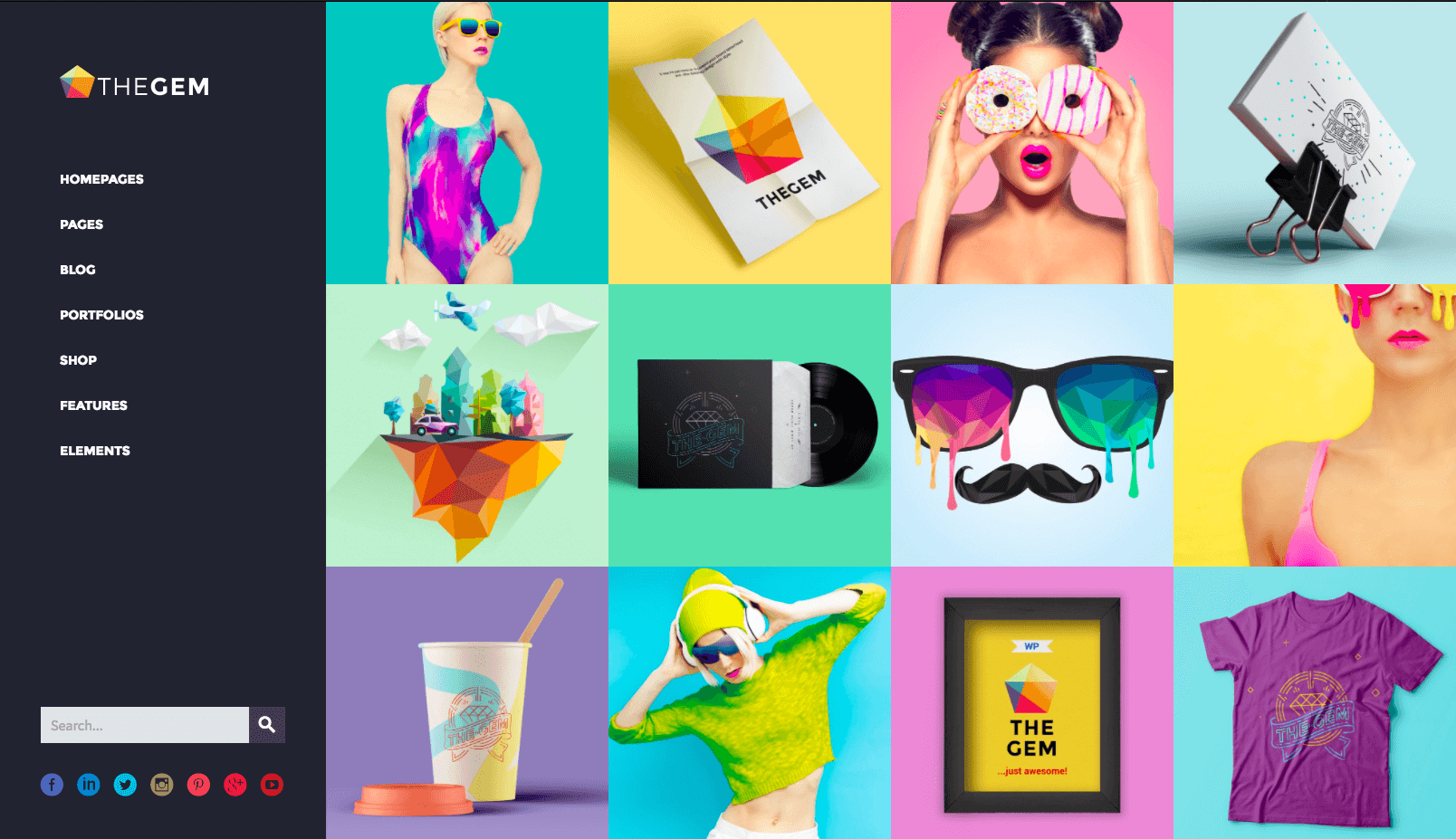 Visit the best premium WordPress themes collection for more great options or our list of the best free WordPress themes for free alternatives.
Which Arabic theme is best for you?
PantoGraph is a good theme to choose if you want to launch an online magazine.
Pixel Dima did a wonderful job with the RTL support in Okab. It's a multipurpose theme so it will be a great choice for most types of websites, and you'll find it especially useful if you plan on building multiple websites.
Lastly, consider Wild Book if you're more interested in publishing a blog or writing-intensive website.

"I used Bluehost to host my first WordPress site back in 2010 and I still recommend them today."
Bluehost auto-creates your WordPress site for you and lets you register your first domain for free.
If you want to try Bluehost for your site, use the button below to get our special partner discount.

Ben Sibley, Compete Themes founder
Get the discount
X