"These themes are hand-picked for their outstanding design quality, features, and customer reviews."
Want to impress your future employer?
A slick resume website can put you ahead of the competition. Display your work history in style and provide a downloadable copy for anyone who visits.
Even better, a resume site can show off your work better than a paper resume ever could. Create portfolio galleries of your prior work and publish detailed work history timelines. A beautiful CV site will make you look better and prove your initiative.
Well, don't wait any longer – the jobs are awaiting! Keep reading to find our best recommendations for WordPress resume themes.
Take a look at our personal branding themes list too before you go.
WordPress resume themes
Each of these themes works great with the newest version of WordPress. They're all responsive too which means they're mobile-friendly.
Any theme below would be a great fit for a resume, CV, or personal portfolio site.
Here are my top picks for best resume WordPress themes for 2020.
---
Didn't find a theme you like?
Divi is the most flexible theme ever made. Try it for your website today!
Try Divi Now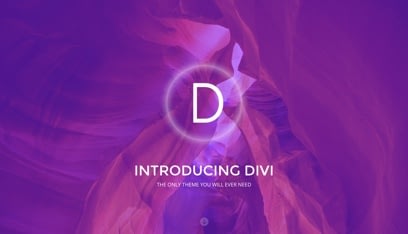 Visit the best premium WordPress themes collection for more great options or our list of the best free WordPress themes for free alternatives.
Which resume theme is right for you?
Make sure to consider both style and functionality when selecting a theme. Some features are easy to add with free plugins, but others require integration with the theme. Regardless, one of these themes is sure to fit the bill.

"I used Bluehost to host my first WordPress site back in 2010 and I still recommend them today."
Bluehost auto-creates your WordPress site for you and lets you register your first domain for free.
If you want to try Bluehost for your site, use the button below to get our special partner discount.

Ben Sibley, Compete Themes founder
Get the discount
X