Disclosure: This post may contain affiliate links. Purchasing a product through one of these links generates a commission for us at no additional expense to you.
Without using the right marketing strategies and tools for your WordPress website, you could lose tons of conversion and sales opportunities.
After all, you could build a visually stunning website using the best WordPress themes but still fail to convert your site visitors into paying customers.
The good news is, there are tried and tested marketing tips to boost your online visibility and improve the conversion rate of your WordPress ecommerce website.
1. Create sales landing pages
Building a landing page is one of the best ways to promote your new products effectively.
Carefully designed sales pages are perfect for explaining your offer to your audience, build trust, and win them over.
Create a custom code to build a WordPress landing page or use plugins such as Elementor.
Elementor lets you create landing pages instantly through a drag-and-drop page builder feature, live editing, and more.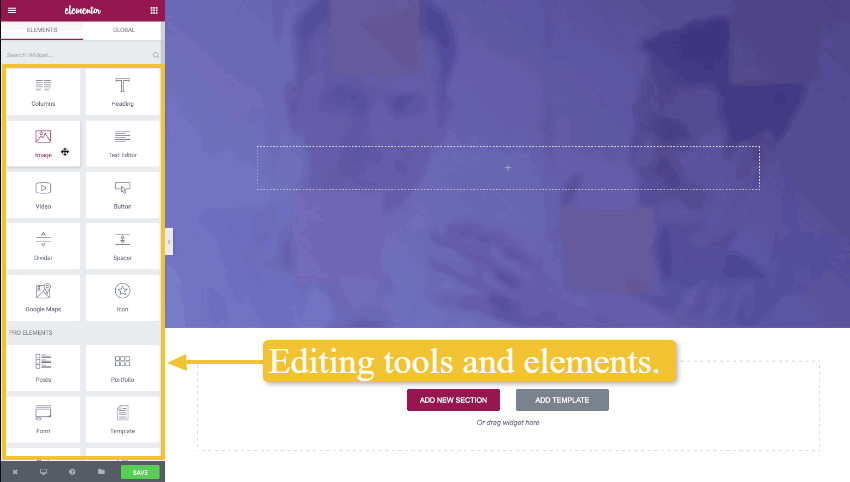 With Elementor, you can place elements anywhere in the page, resize images and columns, make adjustments in real-time. You can even save your sections and pages as templates for reuse across your site, or get a head start with Elementor's pre-designed templates.
With these page builder features, you'll instantly create landing pages with the right sales elements, such as your call-to-actions (CTAs), testimonials, unique selling points, etc.
This helps you launch your products and promote your other offers quickly, bolstering your WordPress marketing efforts.
If building high-converting landing pages isn't your strongest suit, you can always work with reliable digital marketing services. This allows you to focus more on running other aspects of your business.
2. Display user reviews
Audiences trust user reviews because most testimonials come from personal experiences of satisfied customers with your products.
Displaying these positive reviews on your WordPress website helps boost your brand's credibility, allowing you to gain your prospects' trust, and ultimately, convert them into customers.
Set up an easy-to-use rating or review system on your WordPress website that allows users to leave comments and share their experience with your products.
WordPress plugins such as Site Reviews let your visitors submit reviews and one to five-star ratings for your best-selling products, services, and others, and show them on your website.
The plugin lets you display your reviews in shortcodes, blocks, and widgets, including full documentation.
You'll also get to pin your best reviews, so they show first, enable approval for new submissions before publishing, require users to log in to post a review, set up custom notifications for recent submissions, and more.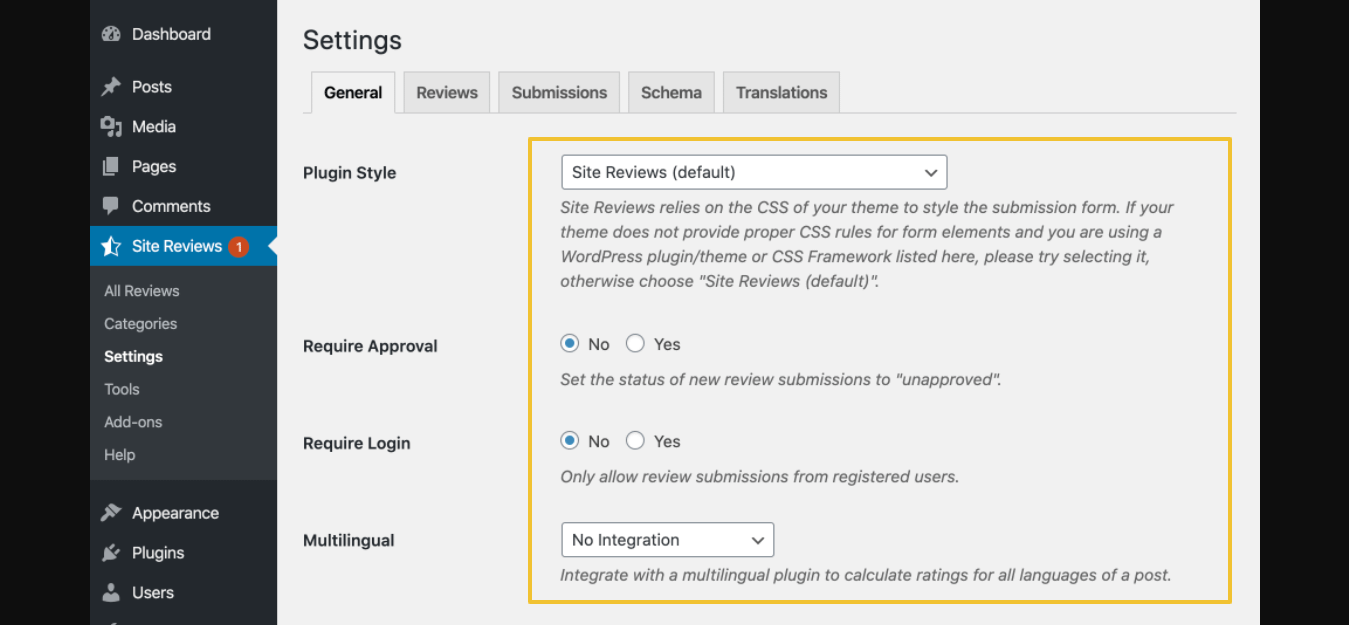 Don't leave out bad reviews either and use them to gain insights into how you can fix product issues and address your customers' needs.
Doing so shows that you listen to your customers' feedback and take action to accommodate them, which helps put your brand in a positive light.
In addition to reviews, you can add live sales notifications to boost your credibility with shoppers.
There are currently 3.6 billion active social media users worldwide, making social networks excellent channels to reach many potential customers.
Establish a solid social media presence to help you reach wider audiences in the WordPress community, your target market, and more.
It's one of the most effective evergreen marketing tips that help you raise your brand awareness, connect with your audiences, and show them how they can benefit from your products.
Share different kinds of media on your social media profiles, including images, videos, your published articles or other relevant blog posts, memes, stories, and others.
Make the social media publishing process easier with WordPress integrations such as NextScripts: Social Networks Auto-Poster (SNAP).
The plugin automatically publishes posts from your blog to your social media pages, including Facebook, Twitter, Instagram, YouTube, etc.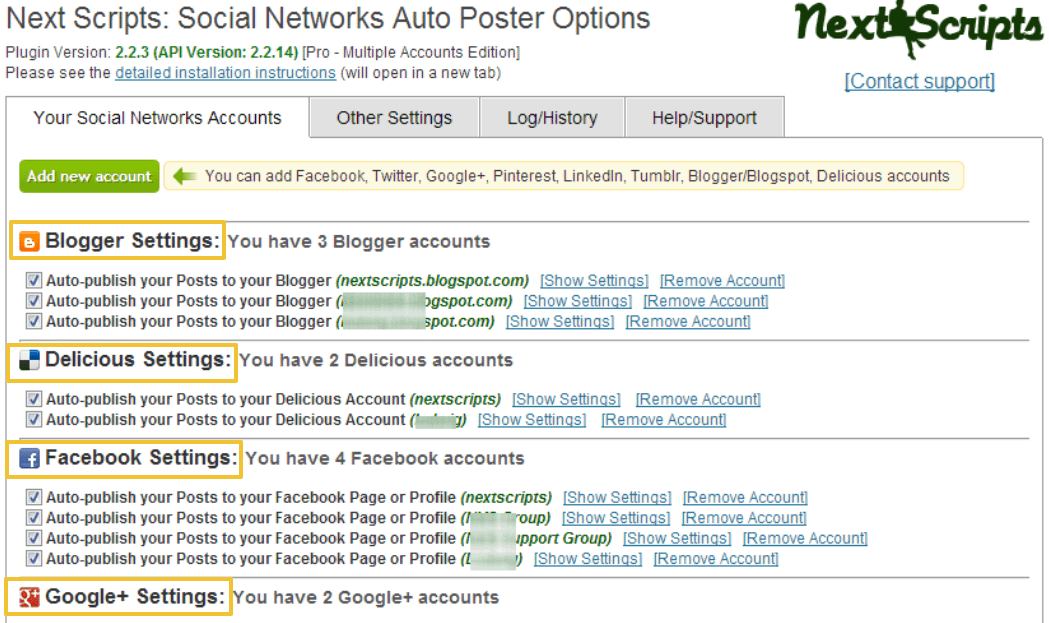 Create a new post or auto-publish beautifully formatted posts in your configured social network accounts when you publish new content or media in your WordPress blog post, pages, and more.
This streamlines your social media posting, allowing you to quickly reach wider audiences and share new posts and promotions with your social audiences.
The plugin also allows you to customize messages before publishing them, and they're adopted for each network requirement. Plus, it works with your social media profiles, community pages, groups, and business pages.
Use social media for advertising your products' benefits by publishing engaging content and using WordPress plugins that expedite the process.
If you want to take it a step further, use marketing project management software to manage your social media tasks and all your other marketing activities in one location.
4. Use mobile-responsive themes
Mobile-friendliness is crucial because it improves users' experience when they use your website on mobile devices, which can aid your other efforts, such as omnichannel marketing.
It's also a Google ranking factor, which would lower your rankings on search engine results pages and negatively impact your visibility should your WordPress website fail to meet it.
Optimize your website by using mobile-friendly WordPress themes such as Neve by Themeisle.
The theme is fast-loading, highly customizable, multi-purpose, and mobile responsive.
It renders your site as native Accelerated Mobile Pages (AMP), optimizing your site for mobile browsing and helping your web pages load faster.
Here's a demo website using the Neve theme as viewed on a desktop versus on mobile.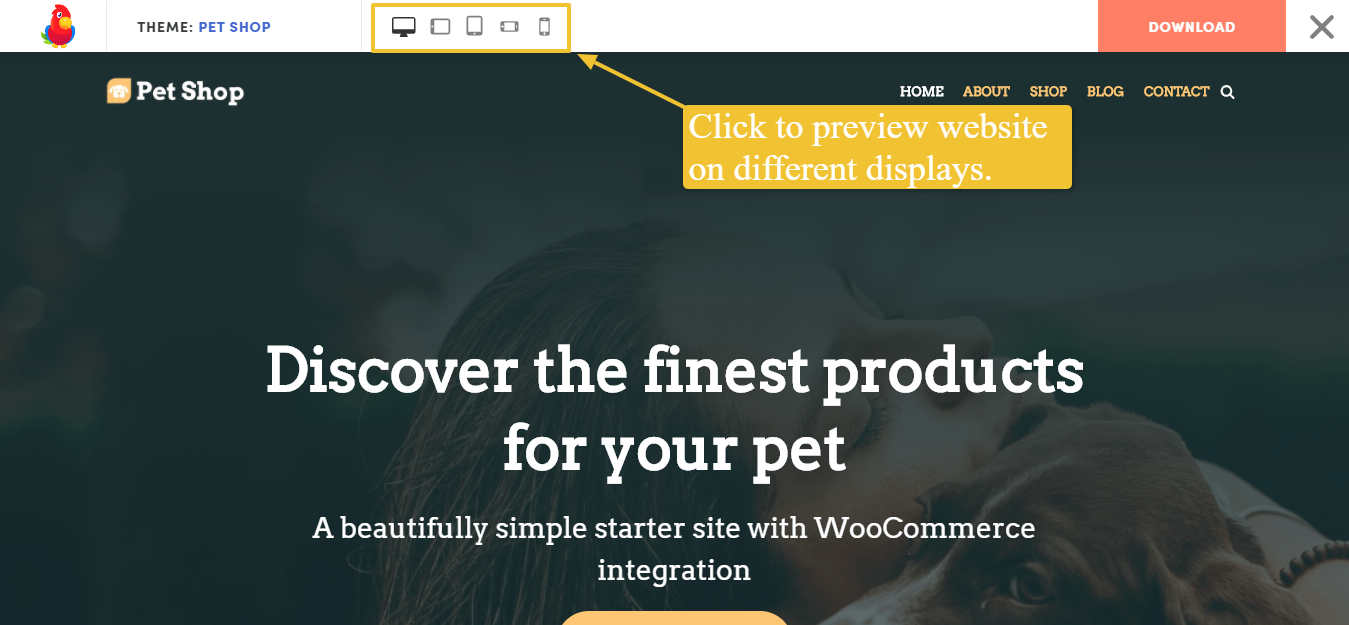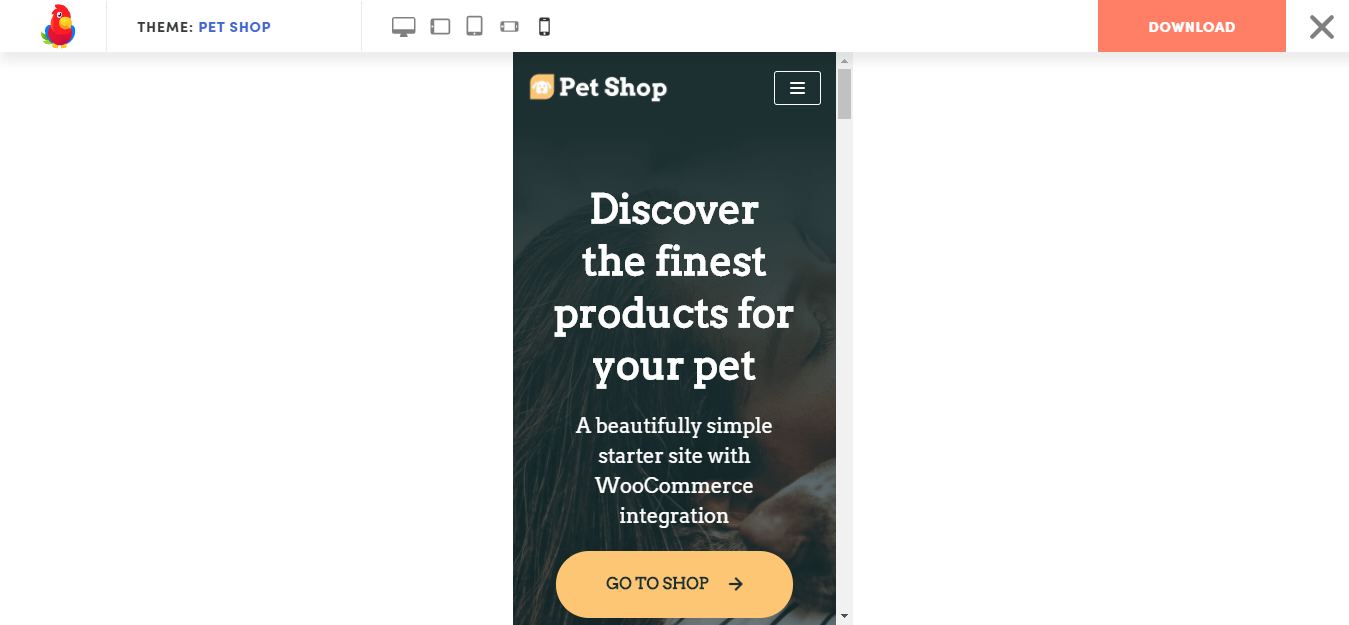 Mobile-friendly themes provide easily navigable website layout that lets users access anything in two or more clicks, eliminate clutter, fast loading times, and support readability on multiple devices.
Other benefits of using mobile-friendly themes include:
Customer retention. Customers who get positive mobile user experiences on your website are more likely to recommend and be loyal to your brand.
This helps you achieve your customer retention goals and increase your revenue.
Future-proofing your website. Using a mobile-friendly WordPress theme gives you the confidence that your website can adapt to new and future internet-ready device displays, such as smartwatches.
This also makes your website look more professional and attractive, helping you cater to wider audiences and increasing your sales opportunities.
Establish your brand as modern and relevant. Mobile-friendly themes help you impress existing and potential customers with natural and clean designs that enhance your site's visual elements and elevates your brand.
Final thoughts
WordPress marketing doesn't have to be rocket science as long as you know the right strategies and tools to propel your marketing efforts.
While there isn't a perfect guide to achieving WordPress marketing success, the tips in this guide can serve as your starting point, and you'll be heading in the right direction.
Did you learn something new from this post? Share it with your network if you agree. Cheers!